ive decided that we should have like a theme for the month and such and see if we can get the community back up.
this months theme= post a current picture of you and a mini bio so we can all get to know each other more.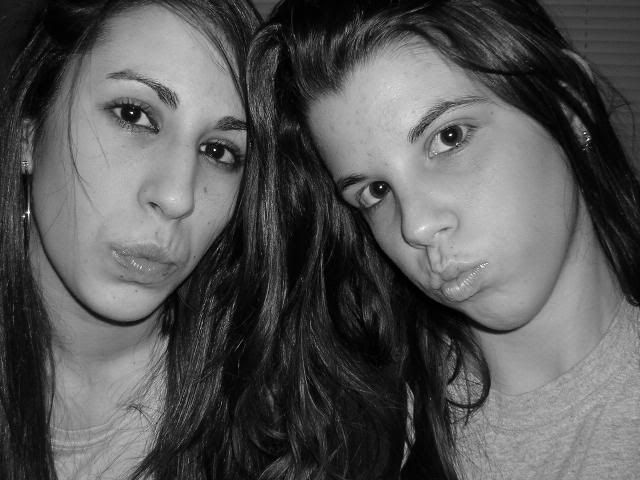 here is me and my friend jenna. i am on the right.
lets see i am 15 years old. ill be turning 16, on may 7th (less then a month!). im very excited that summers almost here and can't wait to go to the beach everyday. i recently decoved my liking of county music and have been listening to it non-stop however my favorite bands all still a mixture of green day, yeallowcard, and the used. im about one of the biggest camra whores ever. i take it everywhere with me.. my new friends are the greatest thing that ever happened to me. we are always doing crazy things. i love to boogie board and surf however i never really get to because there are not many places to do that in michigan. the notebook and how to loose a guy in 10 days are the best movies ever created! i could watch them to no end. well i guess thats about it for now.
<3 everyone post their themes!